A child who lives with gentleness, will touch with gentle hands
A child who's understood, becomes someone who understands
A child who lives with patience, learns a way to wait longer for things
A child who's taught to smile at life, is one who laughs and sings
When children find acceptance, that's another trait to learn
And children who are loved a lot, will give love in return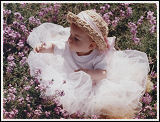 Many parents are keen to celebrate the arrival of their new baby with a special occasion, which we call a Name-Giving Ceremony. But in fact it means so much more than simply giving your child their name. The occasion is a celebration with your family and friends around you, and it is a time when you can affirm your commitment to your child in front of those who mean the most to you - it is a very special welcome.
Carol or Alex will conduct your chosen Naming Ceremony with warmth, dignity and total commitment to making the Naming Ceremony one that you and your family will remember and enjoy.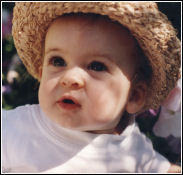 A ceremony performed by Carol or Alex includes the following:
A selection of ceremonies to choose from
Bound presentation copy of your chosen ceremony to keep
Naming Certificate with photo's (if supplied)
Certificate of Appointment for God Parents, Guardians or Mentors (with photo's if supplied)
Certificate of Appreciation for Brothers and Sisters (with photo's if supplied)
Certificate of Appreciation for Grandparents and Great Grandparents (with photo's if supplied)
Use of a portable PA system
Your ceremony conducted by a professional celebrant